WILSON AND MISS LOVELY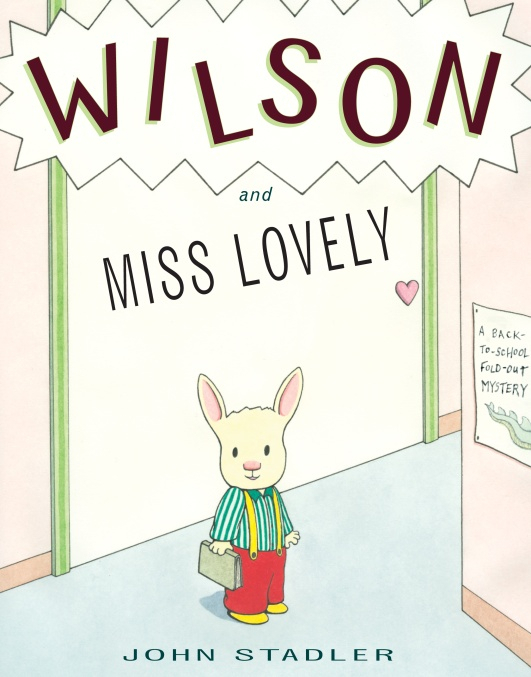 A Back-To-School Fold-Out Mystery of the Heart

The look of the book was inspired by the "shinga hanga" woodblock prints of Japanese artist Kawase Hasui (1893-1957), combined with the black outline style of traditional American comic strips.

The story itself was inspired by a combination of several factors:
1) I fell madly in love with all my early elementary school teachers, but most madly over my kindergarten teacher, Miss Broadhead.
2) I loved all the scary shows on TV when I was very young: "The Twilight Zone", "Thriller", "One Step Beyond" and on and on. I would watch them, get scared silly and then insist on sleeping in my big sister's room so she could protect me from the monsters.
3) When I was little, I, like Wilson, was a rabbit. Eventually, I outgrew it.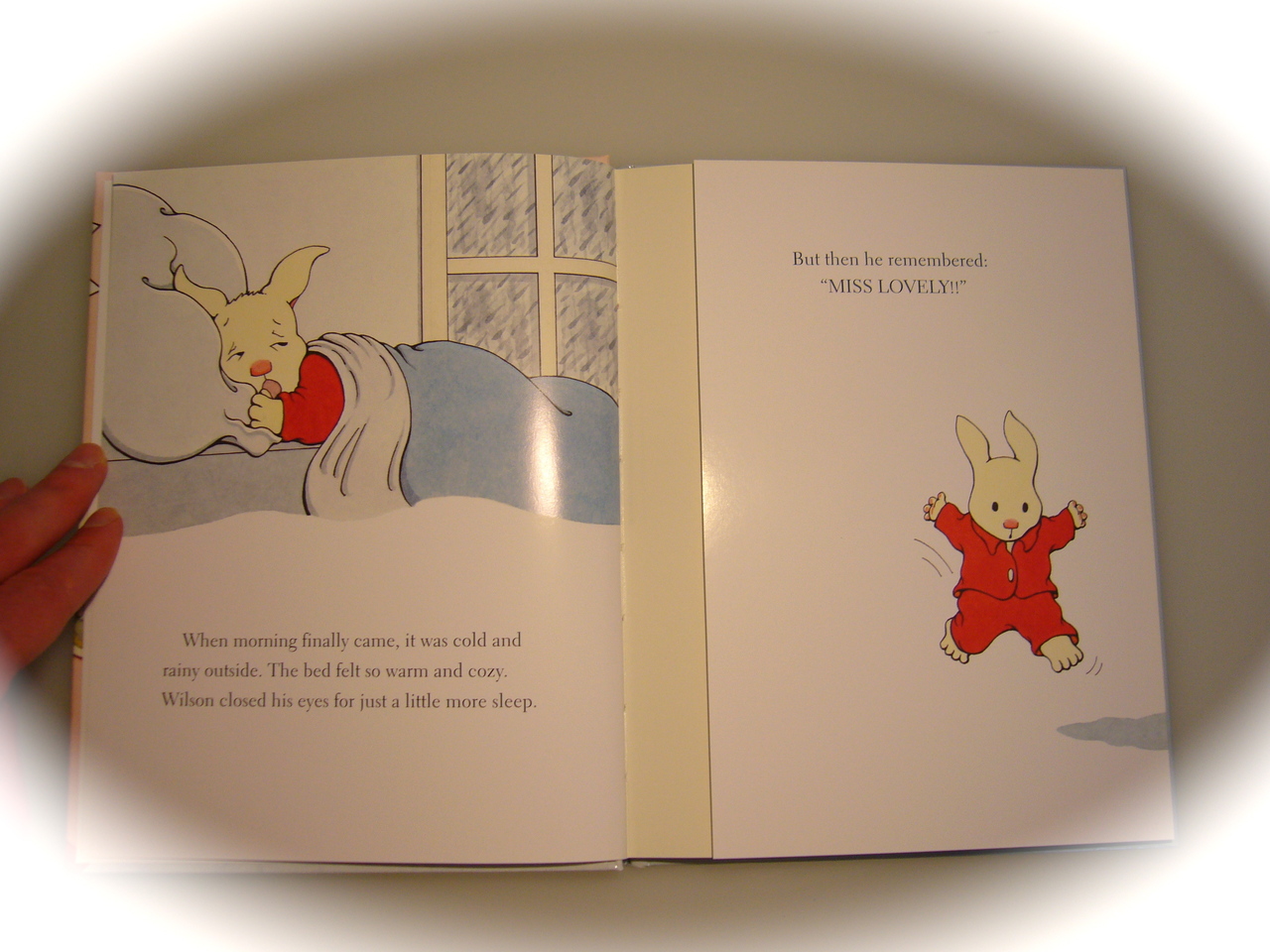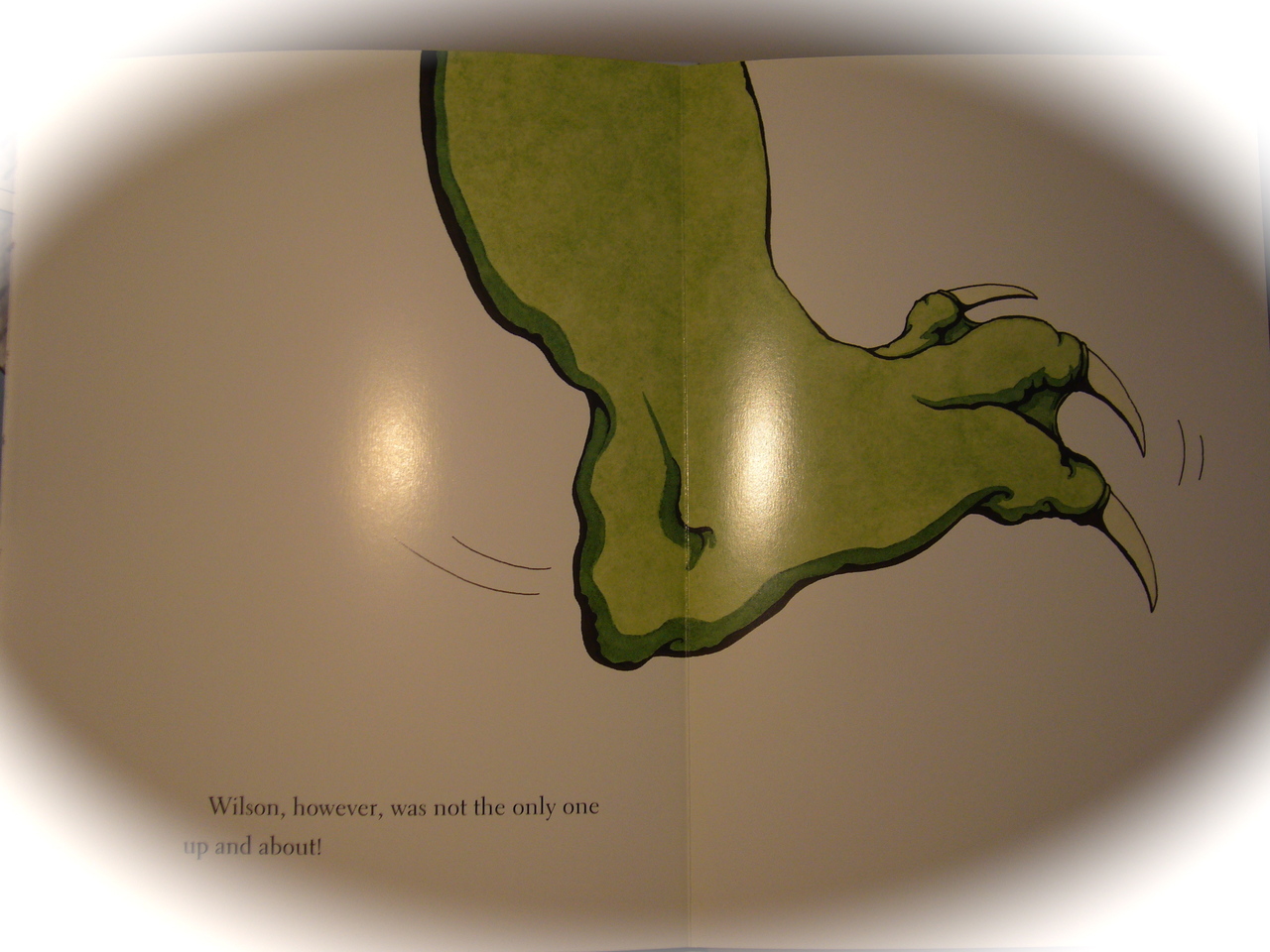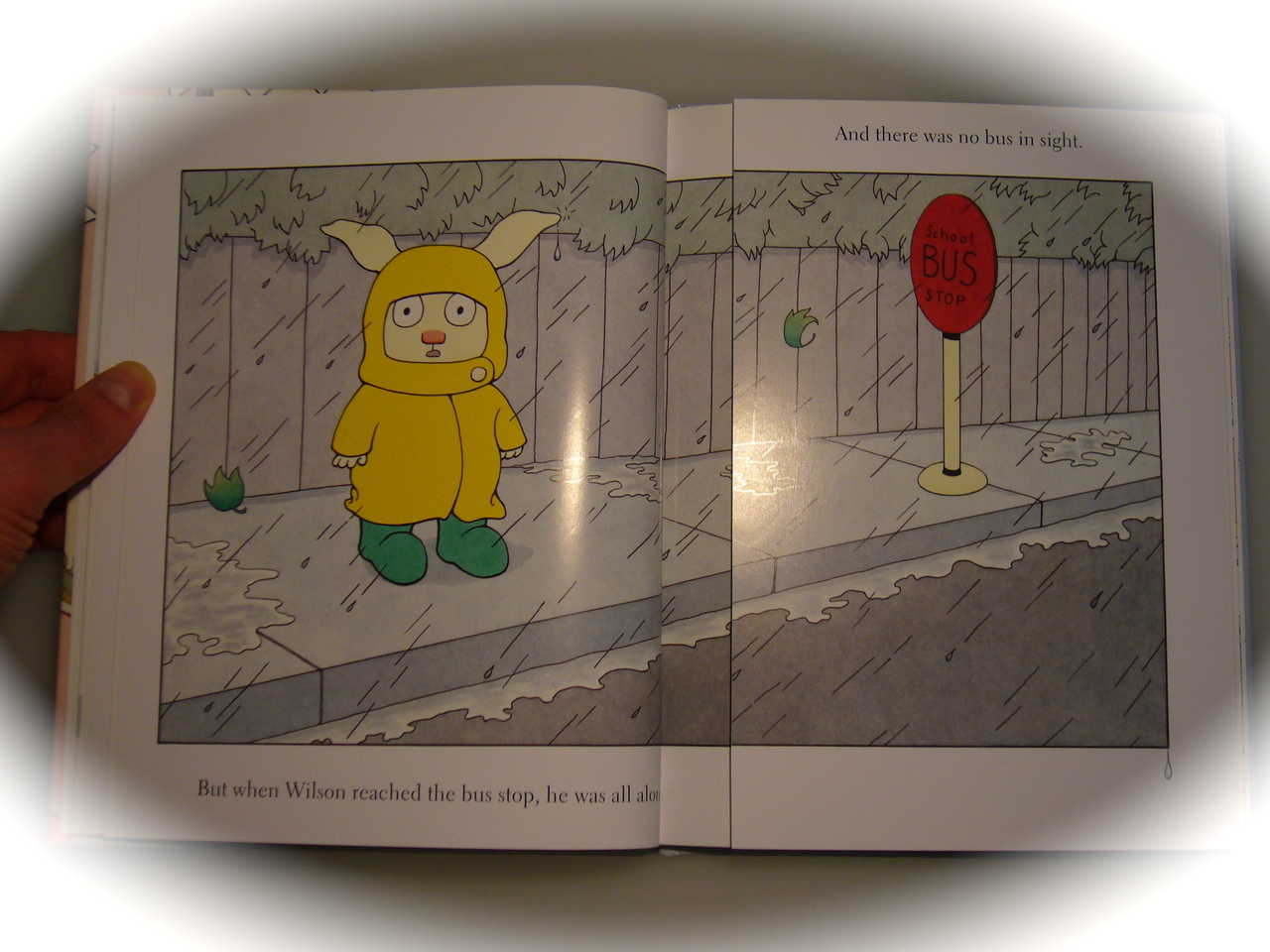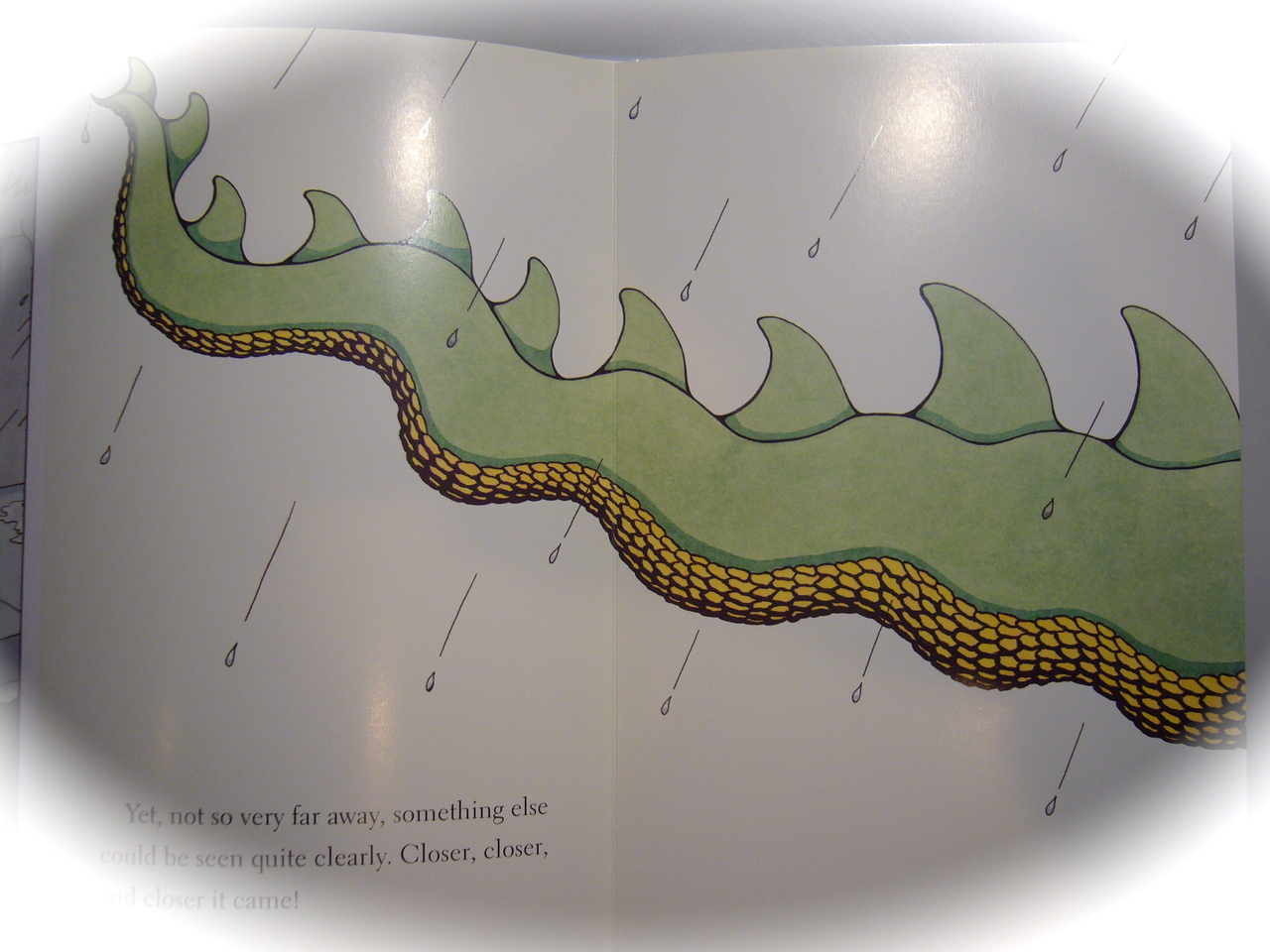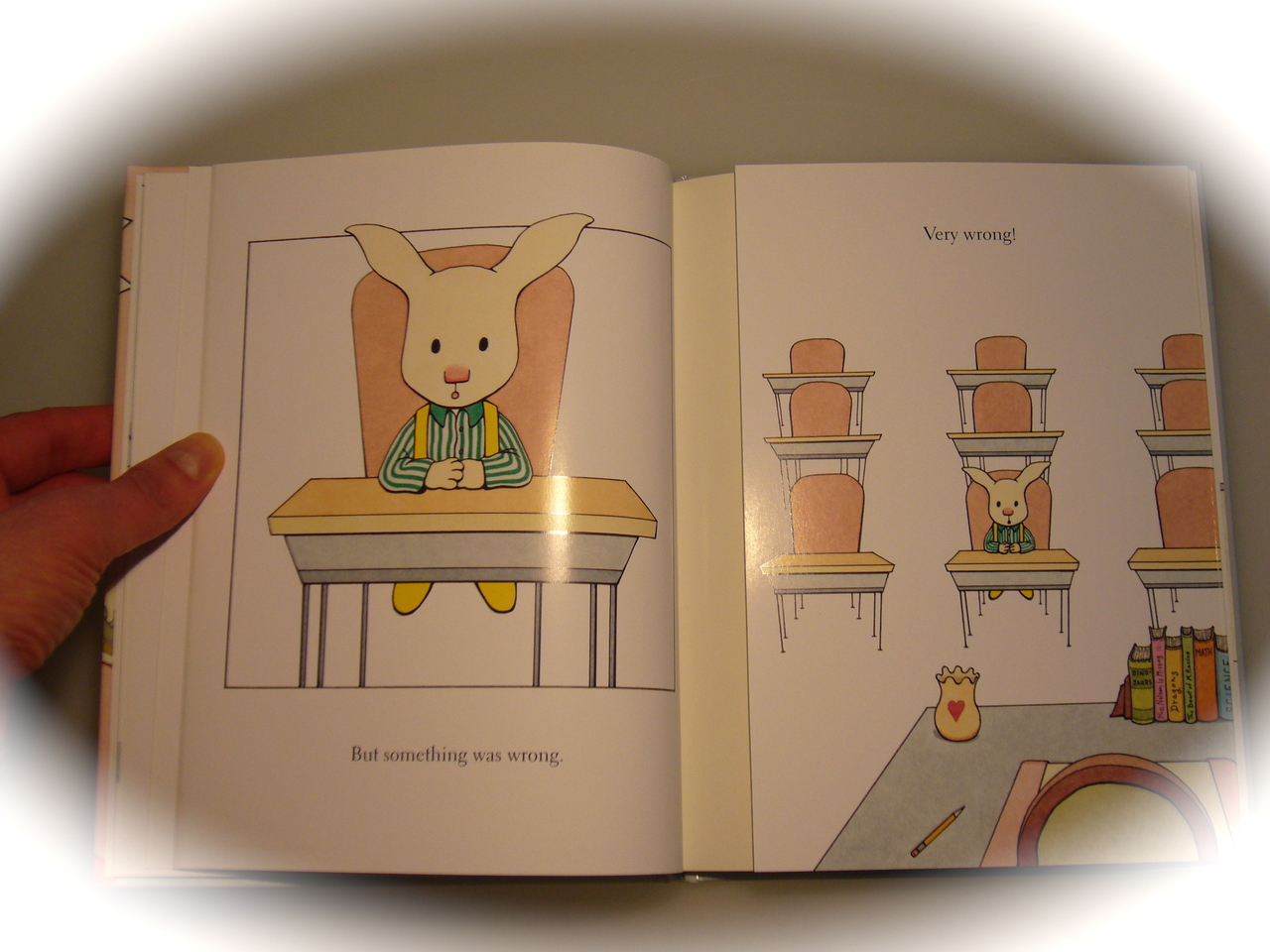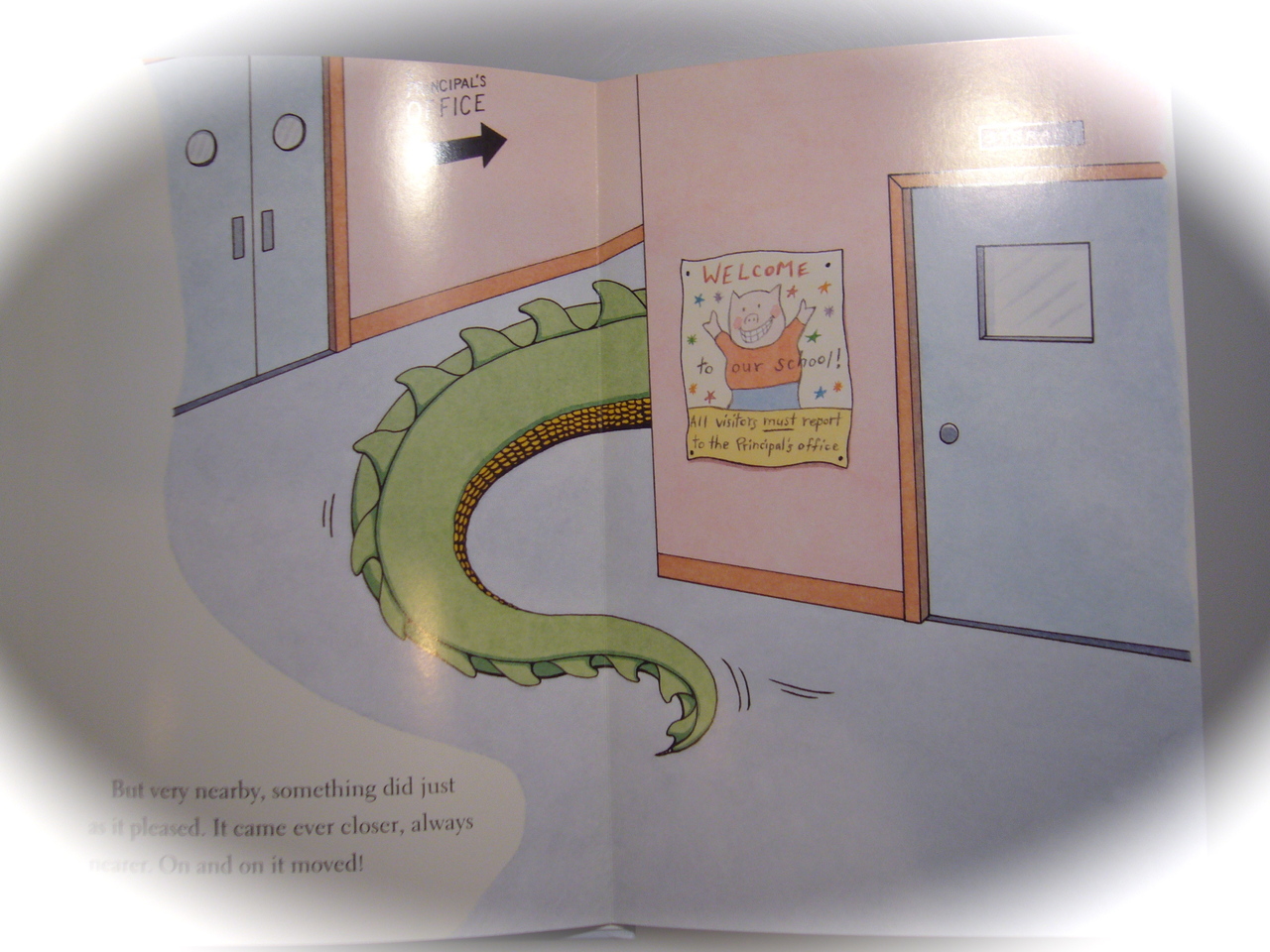 "...THE SURPRISE CONCLUSION DELIVERS A BIG PAYOFF."

*STARRED REVIEW, Publishers Weekly*


"After just one week, Wilson the rabbit loves his teacher, Miss Lovely, so much that he just can't wait for the next one. Accordingly, he leaps out of bed, gets ready (his parents have overslept), runs to the bus stop and then, when the bus doesn't come, to school - where he finds himself all alone. Undaunted, he follows the school routine by himself. Throughout his day, flaps lift to show a scary reptilian something drawing ever closer. Preschoolers apprehensive about moving up will enjoy both the silliness of Wilson's behavior and the release of tension at the big reveal - and Wilson's radiant face when he sees...
Sweetly surreal"

*Kirkus Reviews*



"Children will enjoy the silliness."

*School Library Journal*



"...the threads of the mystery come together in a way that is just right for a preschooler's sense of humor."

*Times-Picayune*