TAKE ME OUT TO THE BALLGAME
(A Pop-up Book)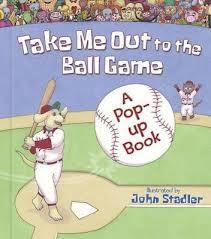 A 3-D, DOUBLE-SIDED, POP-UP BASEBALL BOOK THAT KEEPS THE GAME GOING YEAR ROUND:
*Based on the famous song.
*Amazing mechanicals by Gene Vosough!!
*Enter into Howler Stadium and find your seat amidst a very animated and unusual crowd. Watch the action-packed game unfold. Bring your mitt...
*On exhibit at the Mazza Museum at the University of Findlay.
(All original artwork and associated materials are in the Mazza Collection.)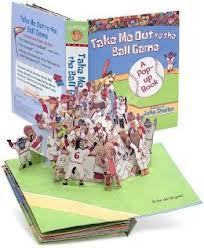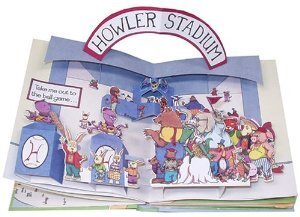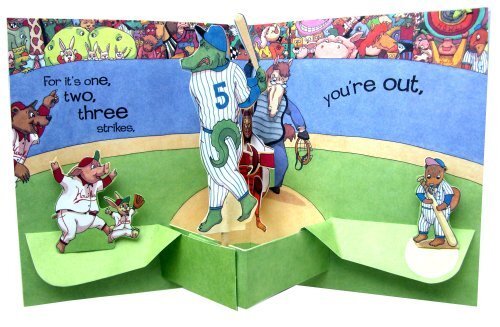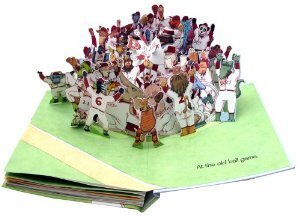 1} Enter Howler Stadium / The Field
2} The Crowd / Tickets
3} A Long Throw
4} A Close Play at First Base
5} What a Catch!
6} A Swing and a Miss
7} Celebration!